Unlike many popular trends that have come and gone through history, digital gifting will never go out of style. 
Our society continues to become more established online and global engagement is a simple click away. It's easier than ever for businesses to engage with their customers. 
Digital Gifting is an Easy Way to Make a Big Impression
Corporate gifting is a huge opportunity to show your customers, employees, and partners how much you appreciate their value to your brand. A memorable gift can leave your clients jumping on couches and shouting your name like Tom Cruise during an interview.  
Whether you give a physical, experiential, or digital gift, your brand can make a big impression on your target audience. 
Digital gifting is an easy way to personalize your engagement with your clients. And thanks to the internet, your options for digital gifting are only as limited as your imagination. 
The most important thing to remember is to remember your client's interests and demographics when giving a digital gift so the exchange is memorable. They may not tattoo your brand's name on their arm, but the right gift will leave a lasting memory in their hearts.
Current Data Says Digital Gifting is #Trending
A June 2022 study by Coresight Research revealed they "expected a 6.6% increase in the Corporate Gifting Market year-over-year in 2022." Coresight Research also estimates that "the corporate gift market in the US will reach $258 billion in 2022." 
Deborah Weinswing, CEO and founder of Coresight Research, says, "In a market which is signaling more meaningful gifting, there should be an increased focus on the quality of gifts, and gifting platforms must strengthen their management capabilities and should be able to demonstrate ROI (return on investment) to corporate gift buyers seeking outsourcing. Lastly, innovating gift cards can introduce retailers and gifting platforms to a huge untapped opportunity."
But where does digital gifting fit into all of this?
The study further explains that digital gift cards are set to become one of the "most-purchased" corporate gifts of 2022, but that companies need to make an effort to personalize these kinds of digital gifts to not be seen as impersonal to a company's customer base. 
Going Beyond a Digital Gift Card
Although the popularity of giving digital gift cards is set to skyrocket this year, other digital gift alternatives can also be used. Here are a few examples to consider when your business wants to give a digital gift:
Personalized thank-you videos 

SaaS subscriptions

VIP access and loyalty discounts for valued customers

Charitable contributions

App and gaming subscriptions or software

Video streaming service subscriptions and discounts

Digital points rewards system
You can also use a digital gifting service that allows recipients to choose and customize their gift. As a result, they'll get exactly what they want. This is an excellent way for your customer to personalize their gift, like snagging a pair of throwback MC Hammer parachute pants.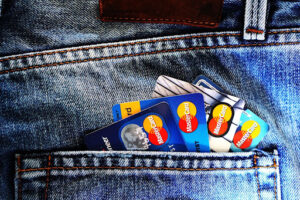 A Unique Gift for Any Day
Gifts are commonly geared toward holidays, but your brand doesn't need to abide by the calendar to send thoughtful gifts to your clients. With digital gifting, you can quickly send a thoughtful and personalized gift virtually, regardless of the time or season. 
While most people expect to send and receive gifts during major holidays and special occasions, it's not a hard and fast rule to play by. 
Digital gifts are a great way to show your customers that you care and value their patronage and to stand out as a company that goes the extra mile to connect with its audience. 
Creating lasting relationships with your company's consumers builds on the feeling of reciprocity between both parties. 
Hey Now, You're a Rockstar
People love gifts, and they also love convenience. You create a magical feeling for your clients when you add these two equations together. And it's even better when you wrap them up with a thoughtful and personalized bow. 
Digital gifting makes it easy to reach your customers where they are the most: online. Using digital gifting to stay connected to your audience and increase engagement allows your organization to add a sense of value and meaning to the partnership you have together. 
At Outgage, we provide a variety of services to incentivize your clients and create a space for gift giving, including our landing page services. We can pair different CTAs (Calls to Action) like scheduling meetings, RSVPs, and downloads with gifts. 
Are you ready to be an All-Star? Ready to work with a team that can elevate your business's customer loyalty and retention rate by optimizing your omnichannel marketing and gifting strategies? Then we are prepared to help. 
Outgage offers a wide range of ways to improve and successfully market your brand. Get in touch with us today to see how we can help your business thrive.