If you want to make a lasting impression, you need to think outside of the gift box with creative gifting. Sure, it's easy to get wrapped up in all the pretty packaging and thoughtful details that come with some presents. But what about the impact?
What about when someone gets a gift from you and realizes it wasn't just a token gesture but an intentional expression of how much you care? By thinking outside the traditional idea of giving gifts, you'll be able to offer your clients something unique every time.
Building Brand Loyalty
Gift-based marketing is a great way to build and retain brand loyalty. Giving someone a gift is a pretty powerful thing. It says a lot about the relationship between two people. When you give gifts to your clients, they'll see you appreciate them as individuals.
A 1:many gift marketing strategy can increase brand memorability and messaging effectiveness by tailoring gifts to customers' interests and habits. The nature of the gift makes the brand and its message stand out, and the personal touch contributes to the development of a stronger relationship and a sense of value in the customer. As a result, consumers are more likely to recall and select the brand in the future, increasing brand loyalty.
Gift-giving can be a powerful tool for building customer loyalty. Once you've given someone a gift from your business, they are more likely to return because of their positive experience with your brand.
Giving gifts is also an easy way to thank your customers for their business and help keep you in mind when it comes time for repeat purchases or referrals!
Rewarding customers for loyalty is a great way to show appreciation for your business. You can offer gift cards, discounts, or free products. This helps build brand awareness and also increases customer loyalty.
Consider Your Bottom Line and Retention Goals
All businesses want to retain customers, increase sales, and build their brands. To do so, they must consider their bottom line and customer retention goals as they select gifts.
While it may be tempting to give away large items that are more expensive, consider the value of each gift in relation to your company's bottom line; your goal is to provide gifts that are both affordable and meaningful for your customers. 
What about corporate gifting, you ask? When using gifts as a marketing strategy, it's crucial to know a corporate customer's policies on accepting gifts. Companies may have strict guidelines, so research beforehand to avoid any potential harm to the relationship. It's better to choose another approach if unsure of the gift-receiving policies.
So why are gift-based marketing strategies so effective? First, they offer businesses a chance to show their appreciation for loyal customers. Customers like to be rewarded for their loyalty—it makes them feel good and helps reinforce that loyalty.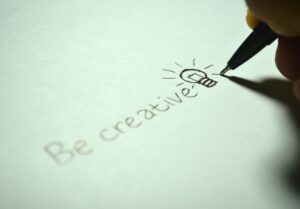 Create a Little Excitement with Your Packaging 
Custom packaging is a great way to create a sense of anticipation. It can also reinforce your brand identity, create an air of exclusivity and urgency, or help you appear more luxurious.
Brand Identity: Custom packaging can reinforce your brand identity by featuring colors, graphics, or messages that match the product's look. This is especially helpful if your company uses multiple products in its marketing materials (such as t-shirts, stickers, and posters). 

Create Urgency: If you want customers to purchase quickly before supplies run out—or before someone else gets their hands on it—customized packaging is an excellent way for them to know what they're getting into (and when), which will make them feel much more confident about buying from you in the future!
Show Your Customers You Care with Creative Gifting
Gifts are a great way to show your customers that you care. They appreciate the gesture and are more likely to buy from you again, plus they're more likely to recommend your business to others. In other words, giving a gift is a win-win situation!
In addition to being an excellent marketing tool, giving gifts also serves as a retention tool by making people feel valued and appreciated, making it much easier for them to stay with you long-term. It doesn't matter what kind of business or industry you're in; each can benefit from thinking outside the box when presenting gifts, because they all have their unique personality that should be reflected in the presentation of those gifts.
The key here is focusing on the recipient (the customer) instead of yourself (the business). This can be done in many different ways: Consider what interests them; ask about their hobbies and interests; look at their social media accounts for clues about what matters most in their lives; et cetera.
As a business owner, you have the time and resources to determine what your customers like best. Once you know that information, it becomes much easier to give them gifts that they'll appreciate and use regularly, which means they'll keep coming back for more! It's all about being creative and thinking outside of the box.
Conclusion
When it comes to marketing and branding, thinking outside the box can be a helpful strategy. It's important to remember that you are not just selling a product but also an experience. Your customers want to connect with your brand on a deeper level than just the features and benefits of your products.
When they feel like they're part of something bigger than themselves—and when your customers know that there's someone out there who understands them and cares about their needs—they'll become loyal customers for life!
If you're ready to take your business to the next level and make lasting impressions on your target audience, contact Outgage today. We've got marketing geniuses who can help you identify your needs and plan your gift-based marketing strategy. Set yourself up for success with the best!